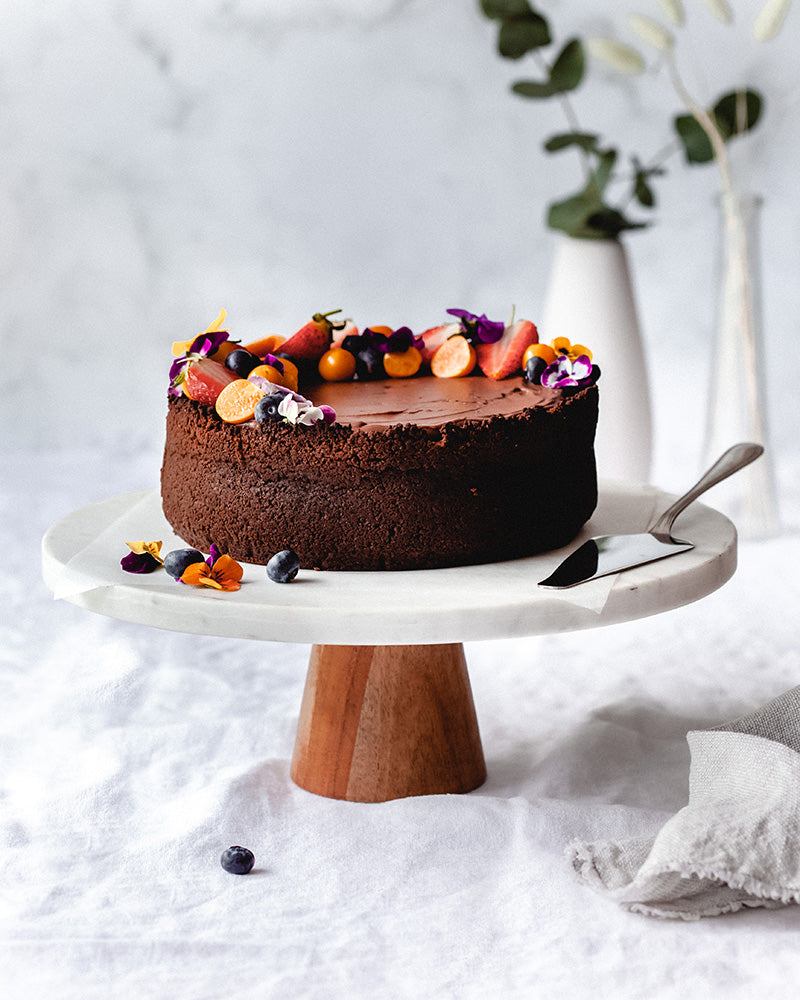 Rich and smooth with a chocolate crust, this cheesecake is the best of both worlds. A creamy vanilla cheesecake on top of a chocolate biscuit base, finished with a creamy chocolate ganache topping & berries.

The cake size is 18 cm in diameter (10 - 12 portions).

Your order will be ready within 48 hours of your order being placed, or on your future selected date.