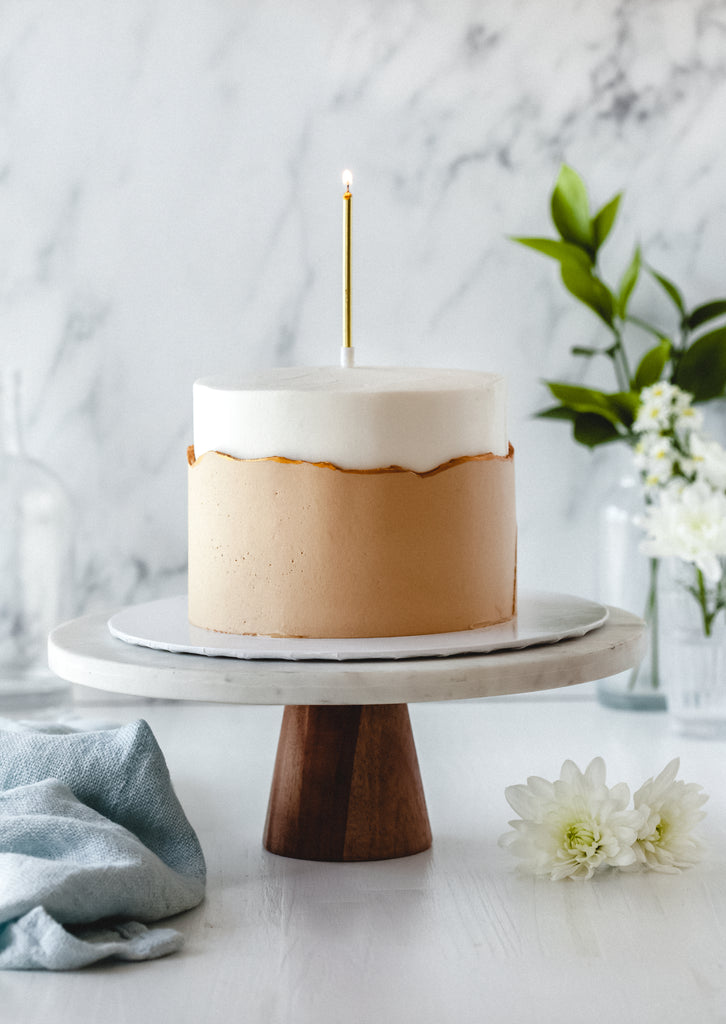 Both modern and classic, bold and soft, this design lends itself to any special occasion.
Beige and white tones are accented with gold detail.
The top is left open to allow for your own special touch. Our images are used as creative suggestions.
Please select your collection time and date.