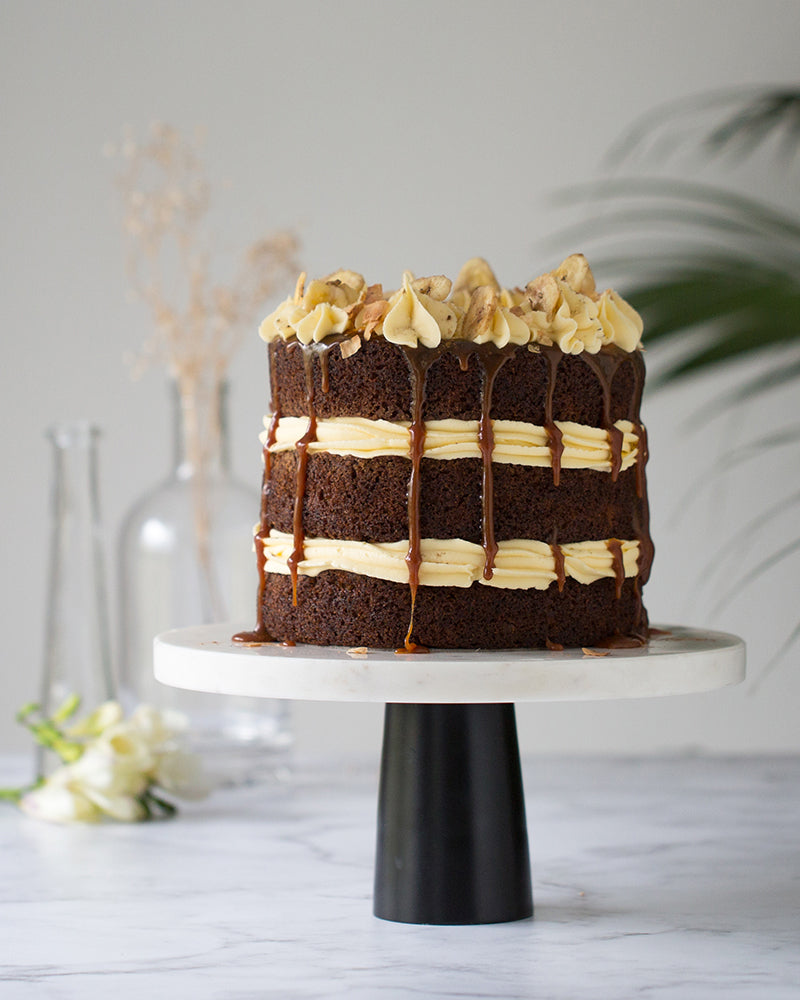 Layers of delicately spiced carrot cake filled with soft cream cheese frosting finished with a dark caramel drip & toppings.

An 18cm cake will roughly yield 12-16 slices.
A 15cm cake will roughly yield 8-10 slices.
Your order will be ready within 48 hours of your order being placed, or on your future selected date.