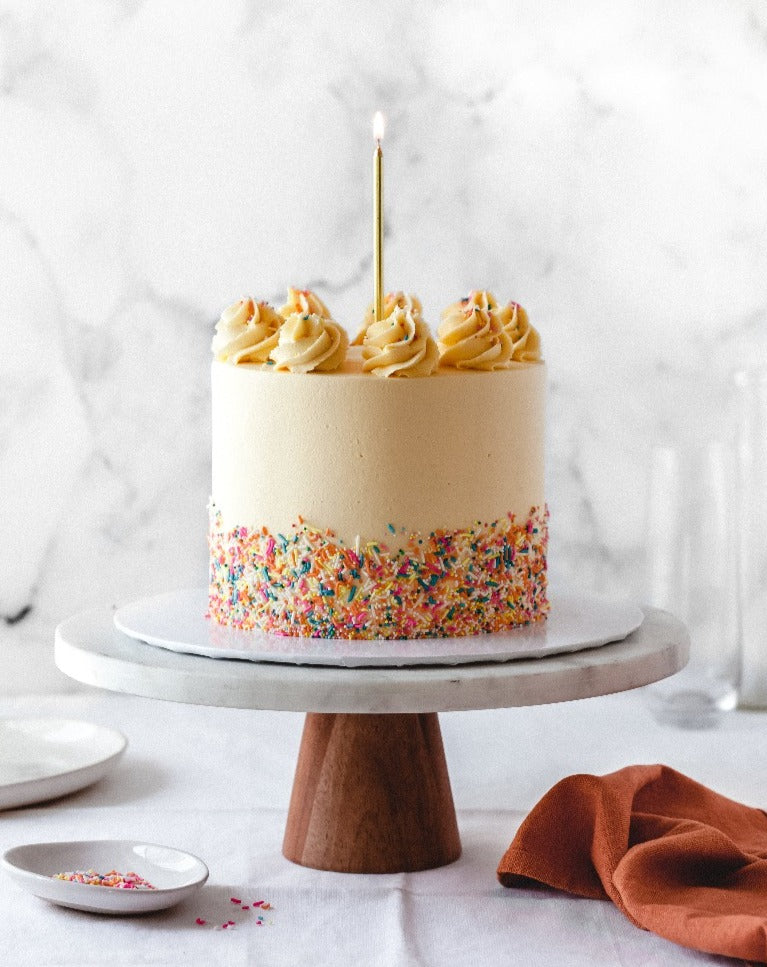 Our joyous Birthday cake consists of four layers of our soft vanilla sponge in beautiful pink, yellow, green and blue, filled with our smooth vanilla frosting. Decorated with our Birthday sprinkles and finished with a single, gold Birthday candle.
An 18cm cake will roughly yield 12-16 slices.
A 15cm cake will roughly yield 8-10 slices.
Your cake will be ready within 48 hours of your order being placed